Volunteer
Would you like to be a volunteer with our organization? We have vacancies for short term or relief positions, both for dispatchers and drivers. Please read the following information and see if one of these positions would suit you.
Volunteer Application Form
Dispatchers
Cancer DriveLine dispatchers work from home using a web-based dispatch system. They take telephone and email bookings from patient clients, friends or relatives of patients, the cancer clinic, and other participating parties. They are responsible for ensuring the client qualifies for our service, entering the relevant information into the dispatch system, and arranging the drivers for the patient trips.
Requirements. Excellent and empathetic telephone manner, compassionate personality, computer literate, good spoken and written English, non-smoker. Full training undertaken. All potential volunteer dispatchers must agree to undergo  a Criminal Record Check. We do ask that Volunteer Dispatchers make a commitment of at least six months duration, at least one four hour shift per week.
Shifts are for four hours, commencing either 8:30am or 12:30pm, Monday to Friday. We are closed weekends and Statutory Holidays.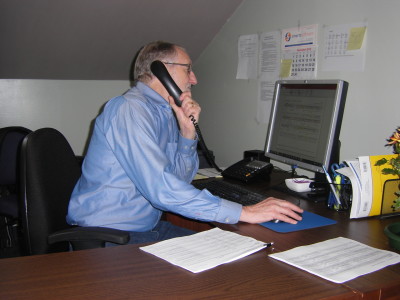 Drivers
Volunteer drivers supply their own vehicle to transport cancer patients to and from various treatment centres. Their vehicles must be clean, safe, reliable and smoke free. We do not expect vehicle owners to transport non-ambulatory patients or transport wheelchairs, although on occasions they may be asked to carry fold-up walkers.
Wherever possible, drivers are given at least twenty-four hours notice of a potential ride, and they have the option of turning down the ride if it is not convenient. We always attempt to allocate a driver as close as possible to the client address to minimize travel time, but as our service covers such a large geographical area, this is not always possible. Drivers are paid a contribution towards their travel costs, and currently this is a rate of 62 cents per kilometer, round trip from the drivers home, and is calculated using Google Maps.
Requirements
Full Class 5 license, clean drivers abstract, $3 million Third Party insurance coverage, a clean, safe, reliable and smoke free vehicle. All potential volunteer drivers must agree to undergo a Criminal Record Check.
Fund Raisers
It goes without saying that without our volunteers we, like all other "not for profits" would cease to exist. However, the life blood of our organization is money. Our overheads are minimal and consist of office rental, telephone costs and insurance. The bulk of our expense is in mileage cost for our drivers – between them they can notch up anywhere between 3500 and 6000 kilometers per month. A number of our drivers very kindly donate some or all of their mileage funds back to the Society, and for that we are extremely grateful. That still leaves the need for a fairly substantial sum of money every month.
We are looking for volunteers to help generate funds – individuals who can think "outside the box" and have original ideas to help us maintain this Society. We need regular monthly income – if you feel you could sponsor our efforts on a regular basis, we would love to hear from you – we will be delighted to add your name or your company to our Sponsor page.
Interested? Please call 778-265-0906 or fill out the Application Form below.
Volunteer Application Form
Board Members
Click here to read about our board members. If you are interested in joining Cancer Drive Line as a board member, please complete the application form above and mark the form accordingly.